Welcome to the The Human Centipede Wiki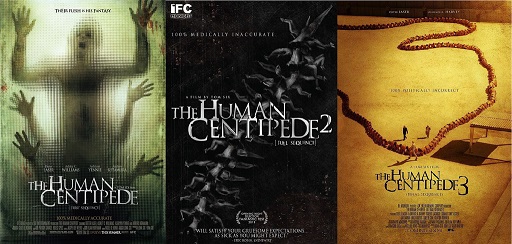 The Human Centipede is a series of body horror films created by Dutch filmmaker Tom Six, focusing on human beings being physically connected to each other through various means, sharing a single digestive system. The movies have come under much controversy, especially the 2011 film The Human Centipede 2 (Full Sequence). 2015's The Human Centipede 3 (Final Sequence) was intended by Tom Six to serve as the final film in the Human Centipede trilogy.
The Sequences
The Complete Sequence
See the creator's complete uncut vision, the way it was meant to be seen!

Read More - The Human Centipede (2016) (Movie Centipede)
Individual Films
The First Sequence
The Full Sequence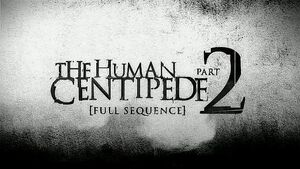 The Final Sequence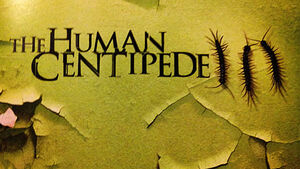 'Pede News
For older news, please see the News archive.
2 September - 3 September 2017

1 September 2017

31 August 2017

Tom Six is searching for a partner to develop a Human Centipede video game.[2]

30 August 2017

28 August 2017

At the very first theatrical screening of The Movie Centipede, taking place in Amsterdam on Halloween 2017, some attendees will be able to sign-in as documentation of their presence. [Bij de eerste theatrale screening van The Movie Centipede, die plaatsvindt in Amsterdam op Halloween 2017, kunnen sommige deelnemers zich aanmelden als documentatie van hun aanwezigheid.][6]

22 August 2017

Aside from the previously-confirmed fact that Tom Six consulted a real life surgeon for The Human Centipede (First Sequence), he has now revealed that he consulted a psychologist for Full Sequence, a psychiatrist and sexuologist for The Onania Club (2017), and that he plans on consulting an unspecified professional for his upcoming film Enjoy.[7][8]

10 August 2017

7 August 2017

16 July 2017

20 June 2017

19 June 2017
Latest activity